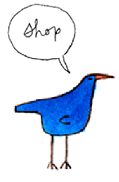 back to shop
Pay pal "buy now" buttons are now appearing in my shop!
You may also email me with details of what you like and I will tell you what the total price will be with shipping. Then send me a cheque. I will ship items on receipt of your cheque. email : taniahowells at yahoo dot ca \
Trades are welcome!
If you live in Ontario, 8% PST is included inyour order.
If you live in Toronto, just give me a call, maybe we can avoid shipping. \
THANK-YOU!