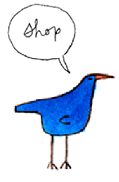 I am tidying up and thinking about making some new things. Keep an eye on my blog for updates! Thank-you so much for stopping by- ♥






click here to see shop archive!

TO ORDER


Tania's Home

Everything you see here is handmade by me, Tania Howells and is copyright ©Tania Howells 2004/2005.
CONTACT


email: taniahowells at yahoo dot ca